I realize I never blogged last week (between playing Animal Crossing, a non-coronavirus illness, kid stuck at home, and scrambling to finish the first draft of my book), so here is my rather belated update.
Animal Crossing: New Horizons released on Friday last week, and I think I must have logged like… six hours? On the first day? Possibly more, because I also did a bit of multiplayer with kiddo. I was able to pay off my travel fees and my first home loan the first day, and I put everything in motion for the shop and the museum to be built. We have a nice little village now. I feel like I could play this game for hours and hours, without getting bored. There is always something else to do.
The last Animal Crossing game I played was City Folk on the Wii, which I also loved, but there is something particularly me about New Horizons, which is the whole concept of building something from the ground up, and the sheer amount of crafting involved it that. There is a real sense of progression with each island milestone, and you get to have little celebrations each time a new structure is built.
I've invited three neighbors from other islands to mine, which I have named Yarpe, and we've had an assortment of visitors show up in the last few days, lots of favorites from the older Animal Crossing games, and some new ones. The ability to travel to other islands helps make the game not feel too small, since you can go explore and collect resources that you might not yet have available on your own island.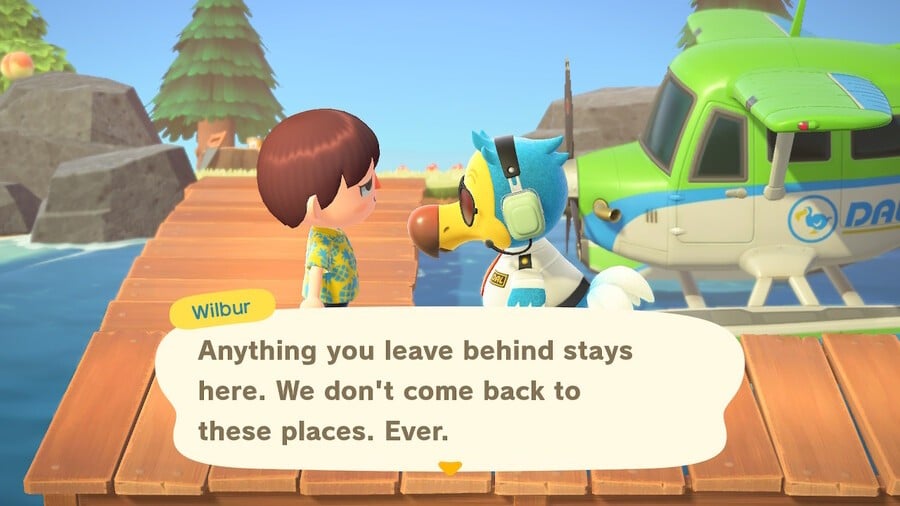 Night time is terrifying because there are tarantulas abound, and after a nice streak of catches, earning me significant bells, I suddenly can't seem to catch any of them before they attack me. Same with wasps. I never can seem to switch to a net fast enough to catch them. I spend a lot of bells on medicine.
Right now, I'm just enjoying playing Animal Crossing again, and I'm trying not to nerd rage when kiddo does something weird to the island, and instead try to explain how we should do things to keep the island nice. I had to build a fence around my property so kiddo stopped running through my flowers. My husband thinks it is hilarious that I built a fence to keep kiddo out, but here we are.
My end goal for the game is to upgrade my house to the largest size and have it completely furnished and customized to my liking. I have a long way to go in that regard, and there are a lot of achievements to earn between here and there. I only have three types of fruit trees on my island, and it still hasn't been enough time for the new trees to produce fruit yet, which is when the money will start flowing.
Right now, I'm working toward paying off my second home loan and purchasing furniture and other décor for eventual expansion.
It's a much needed distraction from the rest of the world, and a welcome reward for finally finishing the book I've been working on for two years!